Equipment items can be upgraded to improve the item's stats. You can upgrade equipment once or several times depending on the rarity of the item. Upgrade levels are indicated in the bottom left corner of the item icon. The levels are highlighted in green for each time you level the item.
From the main town menu select craft, select an item, and select upgrade
Next you will need to pay the upgrade cost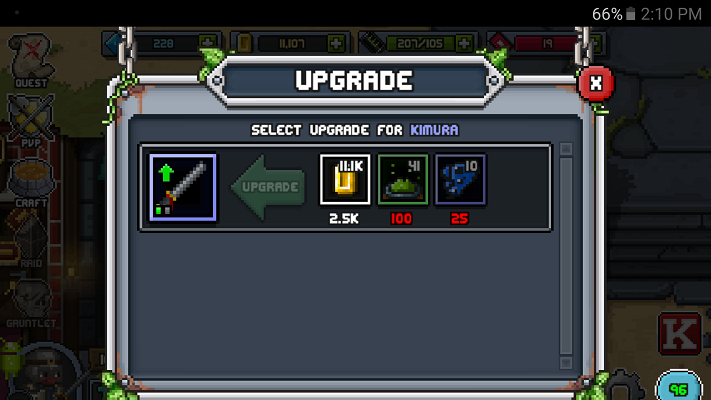 The cost will vary depending on the rarity of the item but most items typically require some amount of gold and various materials. Select the upgrade arrow to confirm the upgrade.